There are numerous misconceptions and myths regarding limo service. One of the most common of them is that limousines are only utilized by a particular group of people. This myth can be found in many dimensions and shapes. If it's rich people, old people businessmen dressed in suits, or those in positions of power There's a general belief that the luxury of limousines is reserved for the elite few.
We are Palm Springs limo service; we want to affirm that this could not be more different. Limousine services are not only inexpensive but they can be loved by all even your children at home. What's the reason a limousine has to be reserved only for boring adults? Allowing your children to travel in a limousine be a truly memorable experience for them, one they'll never forget. Let's look at the occasions that can make for an unforgettable night in the limousine with your children.
Birthdays
One of the best candidates for a children's limousine service is an occasion like a birthday celebration. It doesn't matter if it's a milestone birthday such as sweet 16, or an ordinary birthday celebration, your child is sure to enjoy getting to their destination with class. A child's birthday should be special, and a limousine can help in making it a memorable moment that they'll cherish forever.
In addition, birthday parties are particularly enjoyable due to the fact that there's typically a large number of kids who will be with the birthday boy or girl. Palm Springs Limousines, which are large and luxurious they are the perfect option for a large number of children to enjoy an event on the move. Another benefit is that it is not necessary to put all the kids in your vehicle. You'll have the assurance that your child's security is in the hands of an experienced driver.
Parent/Child Outings
Sometimes, there's nothing more special than a night out with friends that is just a parent and child. Daddy-daughter date? Mother-son outing? This and other options make excellent choices for a limo ride that is unexpected. With all the demands they face around them, kids can be in rough situations, and at times, they just require a date night with a loved one who cherishes them and is eager to let them know that they're more valuable than everything or anyone else.
Imagine their face glowing as they walk out and find Palm Springs limo service waiting to embark on a journey! The act of calling a limousine service could serve as the initial step in creating a lasting memory for you as well as your child.
Celebrating Achievements
We're not able to get too specific about this as there's an abundance of accomplishments your child could be commemorating but suffices to say that if your child achieves an important achievement, why not make an appointment with a limo service to assist you in celebrating?
from winning the Science Fair, to leading your football team towards victory, there are many occasions in a child's day which are worthy of celebration. One of the most effective methods to help your child feel cherished is to show an ardent enthusiasm for their extracurricular activities & hobbies. One of the most effective ways to accomplish this is by pulling out all the stops whenever they feel that they've accomplished something noteworthy and letting them know that their accomplishment is worthy of celebration and that you're equally excited as they are.
Graduation
Although this is in the teens' realm, however, we'll allow it to be discussed in this case, as riding a limo on their way to graduation could be a great method of making the occasion unforgettable for those graduating. It's a huge accomplishment, and although it's an opportunity to celebrate their personal accomplishments in their academic life it's not uncommon for a young person to feel that they get lost among people wearing square caps. Why not take the initiative to make them feel like it's their time to shine? No matter if the limousine service takes you to the airport or takes you to the wedding the limousine will bring an elegant touch to a celebration they've always deserved.
Prom
We could have left out this particular one due to its obviousness of it; limousines have become the norm of proms for high school students and numerous students each year choose to pool their funds to travel with style. However, at the end of the day, there's a reason limousine is so popular for that special night. Palm Springs limo service exudes the impression of luxury and elegance which is the essence of prom. It's not hard to understand why teenagers are for wanting to be the king and queen of prom night. And they certainly will once they are taken away in a stunning stretch limousine.
Give Your Children A Day They'll Always Remember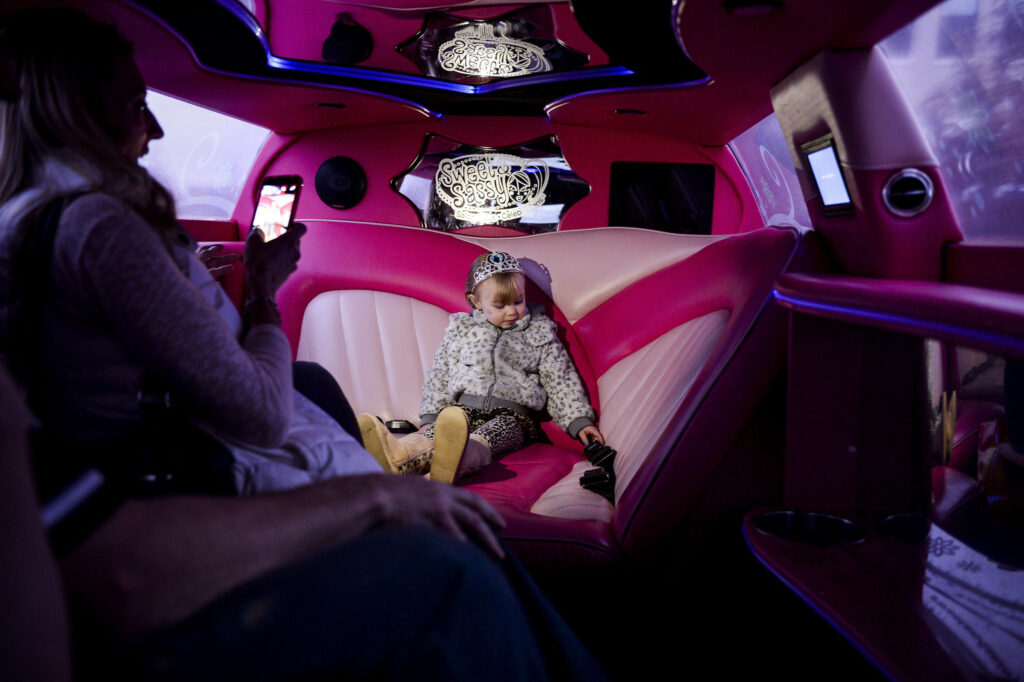 The pace of growth for children is incredibly quickly. If you glance away for too long, your child could become grown-up before you realize that. Enjoy those crucial years by providing your children with lasting memories that they will remember fondly. Palm Springs limo service is a guaranteed method to make an ordinary day memorable. At Sunshine Chauffeur, we'll gladly transport you and your children wherever you are within Daytona Beach. Daytona Beach area. Contact us today to get no-cost quotes!